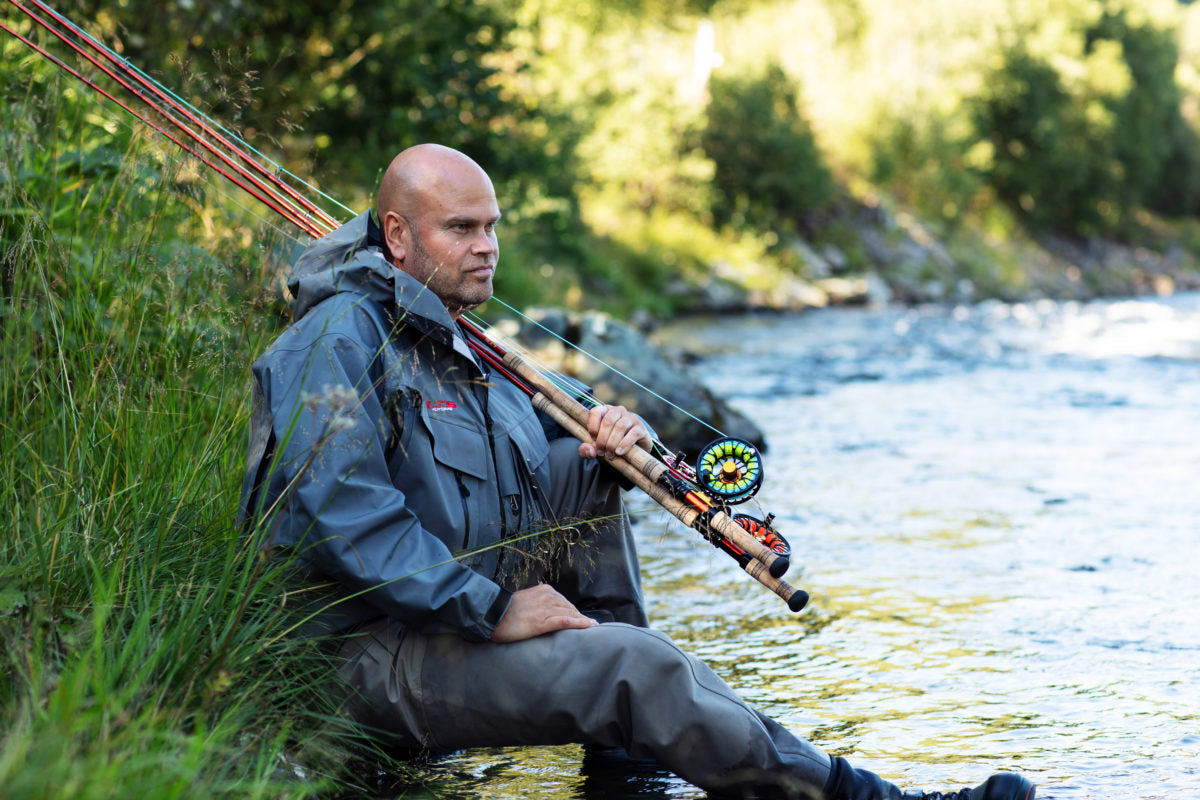 Complete Graphene
"The goal has been to develop a range of rods with as low a weight as possible, while at the same time that it must be particularly "powerful". The idea of ​​being able to cast far with very little effort has been a central theme in the work with to develop the "Complete Graphene" series. Complete Graphene is somewhat similar to the LTS Nitro series, but the action in this series is deeper and has a stronger top. By using the material Graphene, it has become possible to develop rods with a strong top without must add extra mass and weight to the top.Deep and flat action, strong top and ultra-light weight are keywords that describe Complete Graphene's characteristics.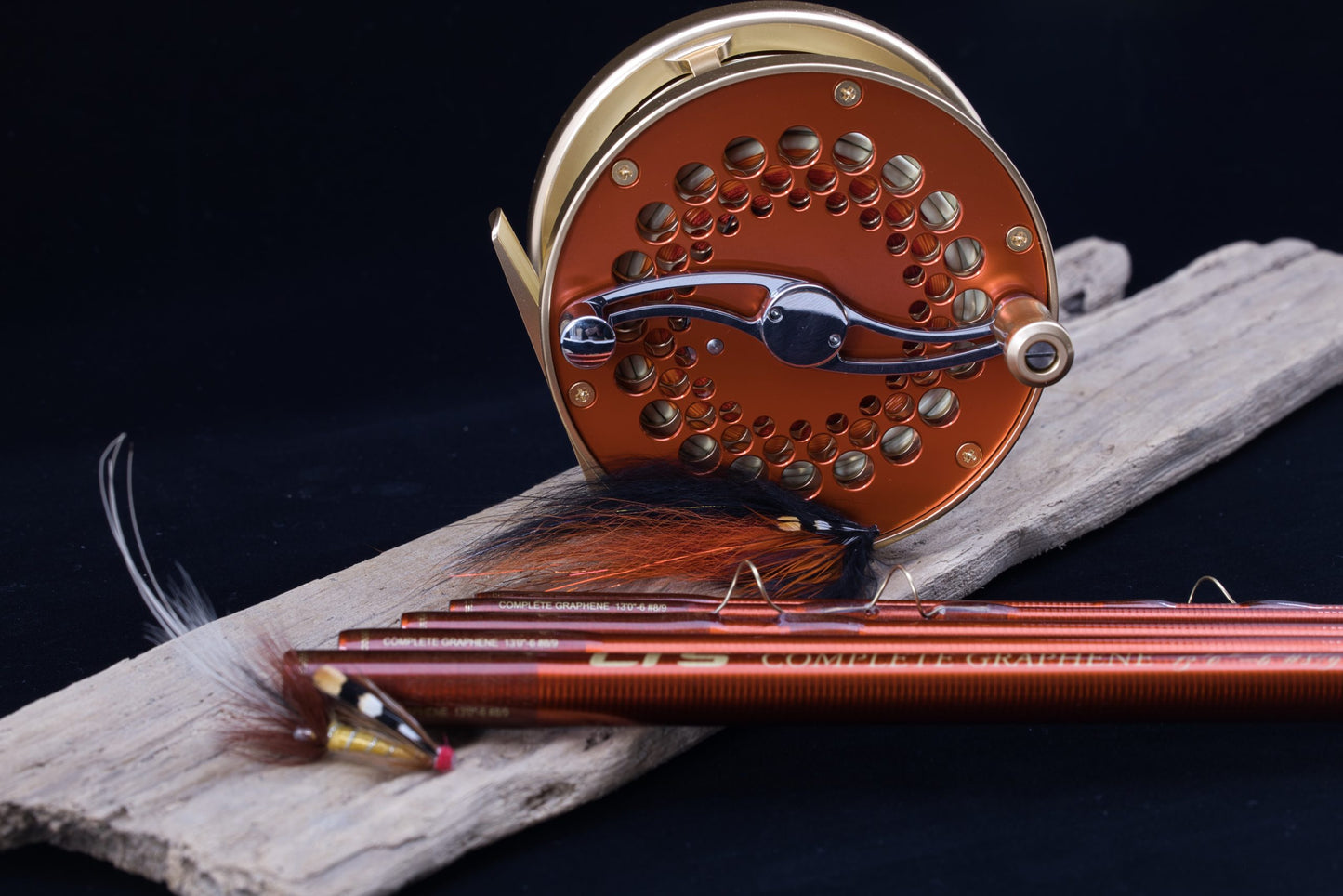 Unique properties
The unique properties are achieved by using 46 tons of carbon + IM8 carbon and Graphene "resin". The surface of the rods is made with a super thin lacquer layer, "stripper guide", REC Cerecoil double foot and snake guides, RECUltra Light, which in combination with a specially adapted and very light wheel holder makes Complete Graphene a very special rod series, with very special properties. The feeling that you are hardly holding on to anything at all, that you can cast easily and effortlessly, even with small and short movements, but at the same time have a rod that never gives up and where you can really use all the power you want , when the conditions demand the very long casts, that's what you get in the Complete Graphene series.
Like hand in glove
The rods have been developed and tested using many different lines. An important aspect has been that each rod fits exactly to the specified line class on the rod and when using the SCSS lines in particular, is experienced as a "WAUW - this fits perfectly together". This is also the reason why the series was named "Complete", simply because this series has been developed to be as complete as possible and at the same time fits "hand in glove" with the Syrstad Complete lines "SCSS". I feel that I have succeeded and hope that you will experience the same. Break & Break. Sincerely, Trond Syrstad"
Buy Complete Graphene here: